Aug 7, 2019
Sports Force Parks Does It All
As Director of Business Development for Sports Force Parks, Jim Arnold helps oversee a unique organization that handles all aspects of designing, building and managing youth sports complexes around the country.
"We do it completely in-house," says Arnold, who before starting with Sports Force Parks in 2013 was Director of Projects for Ripken Management and Design for nearly 10 years. "We've created the structure of our company to not only be able to help communities understand the process of building a sports park, but then partnering with them from start to finish to create ground-breaking projects that are both innovative and sustainable."
Sports Force Parks is one of four companies under the Canton, Georgia-based Sports Fields Inc. (SFI) umbrella, which together provide services ranging from feasibility and design to construction, operations and maintenance. Arnold says it takes the company approximately 15 to 18 months, from feasibility to construction, to build a new facility—most of which cost around $30 to $35 million.
SFI indicates that it has developed and operated more profitable sports complexes than any other company in the industry. Some of its projects include Sports Force Parks at Cedar Point Sports Center in Sandusky, Ohio; then newly opened Sports Force Parks on the Mississippi in Vicksburg, Mississippi; as well as three Ripken Experience facilities, with locations in Maryland, South Carolina and Tennessee.
"We are actively expanding," Arnold said, with projects in the works in Florida, Tennessee, Michigan and North Carolina.
As Sports Force Parks continues to build new complexes and explore opportunities, Arnold works with current and potential public partners. "I'm out in the market talking with public entities who are looking to enter into the youth sports space. I foster those relationships and help them determine if our model is a good fit for their community."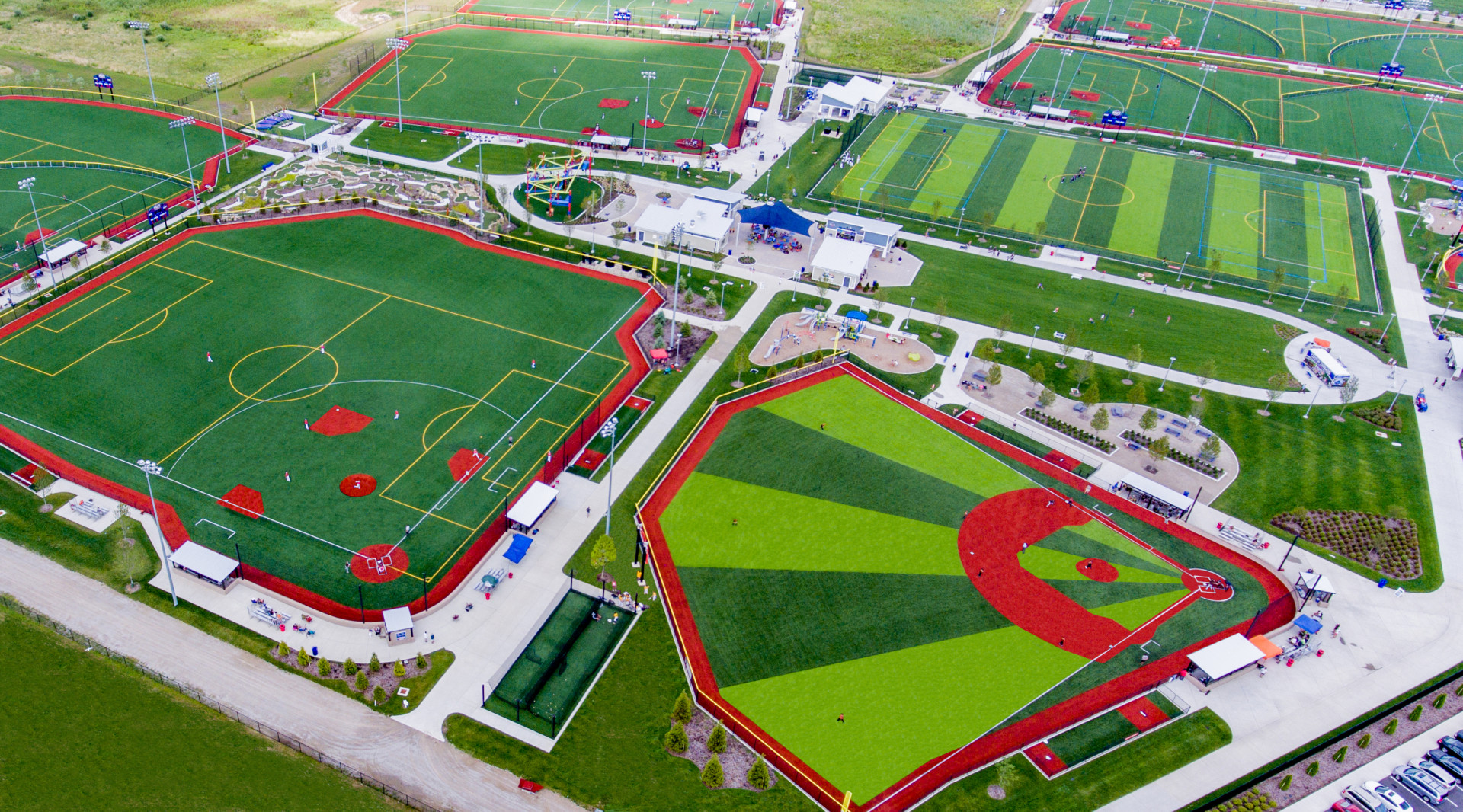 Avoiding Sticking Points

Arnold says that as the popularity of youth sports has exploded in the recent years. More communities are interested in developing complexes in order to drive economic impact, but many are unclear on how to get started. This can lead to big trouble.
"Communities do a feasibility study for a project but then they don't know how to enter into the next phase," he says. "Or a project gets designed, and everyone falls in love with it, but then it comes in $10 million or $15 million overbudget.
Because Sports Force Parks is involved in every step of process, the company can help communities avoid these problems. The traditional park development model is fragmented into multiple phases. By bringing all of the phases under one roof, we are able to streamline the process and ensure that all the goals of the partnership are aligned from start to finish."
"We want our partners, parks and the industry as a whole to succeed," says Arnold. "However, the models that are currently in the marketplace require the public entities to come up with the capital costs for the project, while also providing a financial backstop for the project each and every year. We don't think that's fair. At the end of the day, the public entity is your partner, not your bank."
Overcoming Hurdles
Not surprisingly, funding is often a city or county's biggest hurdle to developing a sports complex. Arnold works with communities to show them how they can put funding in place under their individual circumstances, whether it's through tax increment financing, hotel tax or food and beverage tax.
"There's a number of different ways to do this and every community has their own unique situation and ability to tie into any number of funding mechanisms," he said.
Another big challenge to getting these projects off the ground is the fear of the unknown. "Most communities haven't operated these types of parks before. They see stories about complexes that create an impact but lose a ton of money."
But Arnold says communities are starting to wise up and ask the right questions. Namely, outside of debt payments for the facility, what other costs will they incur, and what kind of return will they get for their investment.
"Heads in beds and economic impacts are great, but what about the local residents?" he says. "What usage can they get out of this? We address this issue in our process. For our community partners, we have to build parks that drive profitability, maximize economic impact, reduce public risk and increase public-use opportunities. That's our checklist."
Multi-Purpose Resource
While Sports Force Parks is perhaps best known for building complexes and running tournaments, the company also recognizes that it's often entire families that visit their parks, not just athletes. To accommodate everyone, they design facilities to include activities like zip lines, rope courses, mini-golf and playgrounds.
"We focus on sports, family and fun. At the end of the day we want every family member to get back in the car and say what a good time they had at the park. Ultimately, that's what keeps families coming back."
Sports Force Parks is also concentrating on building multi-purpose fields. Arnold says many developers make the mistake of trying to fill a park with one or two sports, like baseball or soccer, for 40 weekends a year.
"That's very difficult; what we've done with our parks is build innovative fields to serve multiple sports, but each sport still feels like the complex was built for them," he says. "With the investment communities are making, we want to make sure every square foot of synthetic turf is being maximized and utilized."
According to Arnold, the facilities are not just sports parks; they are event facilities. Sports Force Parks locations operate a wide range of events that can drive traffic and create economic impact for our communities, including concerts, corporate events, car shows and festivals.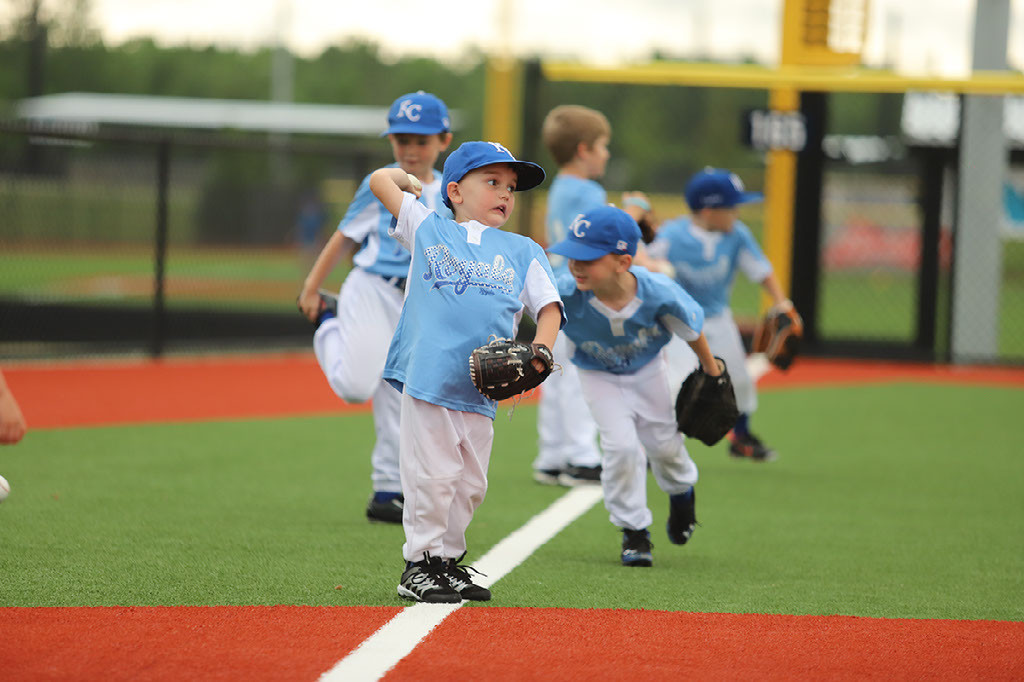 'Doing Good for Everybody'
A big knock on expansive sports complexes is that they cater to rich families and exclude those of lesser means. "It's a misnomer," says Arnold. "That's very much a choice that facilities or operators make. We believe that these parks can create an immense amount of economic impact while doing an immense amount of good."
In addition to their regular tournaments, the company offers special Force All Stars programming, which focuses on children with developmental, mental and physical disabilities. The company outfits each park with ADA-accessible fields and playgrounds to help bring a feeling of inclusiveness to the overall experience. Throughout the spring and summer, the company runs an adaptive t-ball and kickball league open to all kids with special needs, siblings and family members at no cost. In association with local nonprofits, the organization also offers sports day camps for at-risk youth in their communities.
Says Arnold: "We believe the parks we build, and the experiences we create, should be available to everybody, regardless of physical prowess, mental abilities or socioeconomic background. We're building our company around the idea of being great partners and providing amazing experiences for everybody."
---
Back to News