Inclusion at Sports Force Parks
At Sports Force Parks, our focus is on SPORTS. FAMILY. FUN. That's why we offer programming beyond our traditional tournaments, which focuses on children with developmental, mental and physical disabilities. VacationLand Federal Credit Union Stadium is Sports Force Parks at Cedar Point Sports Center's ADA-accessible field, where kids can play sports without the mental and physical barriers of a traditional field. The park also has a themed ADA-accessible playground for kids to enjoy.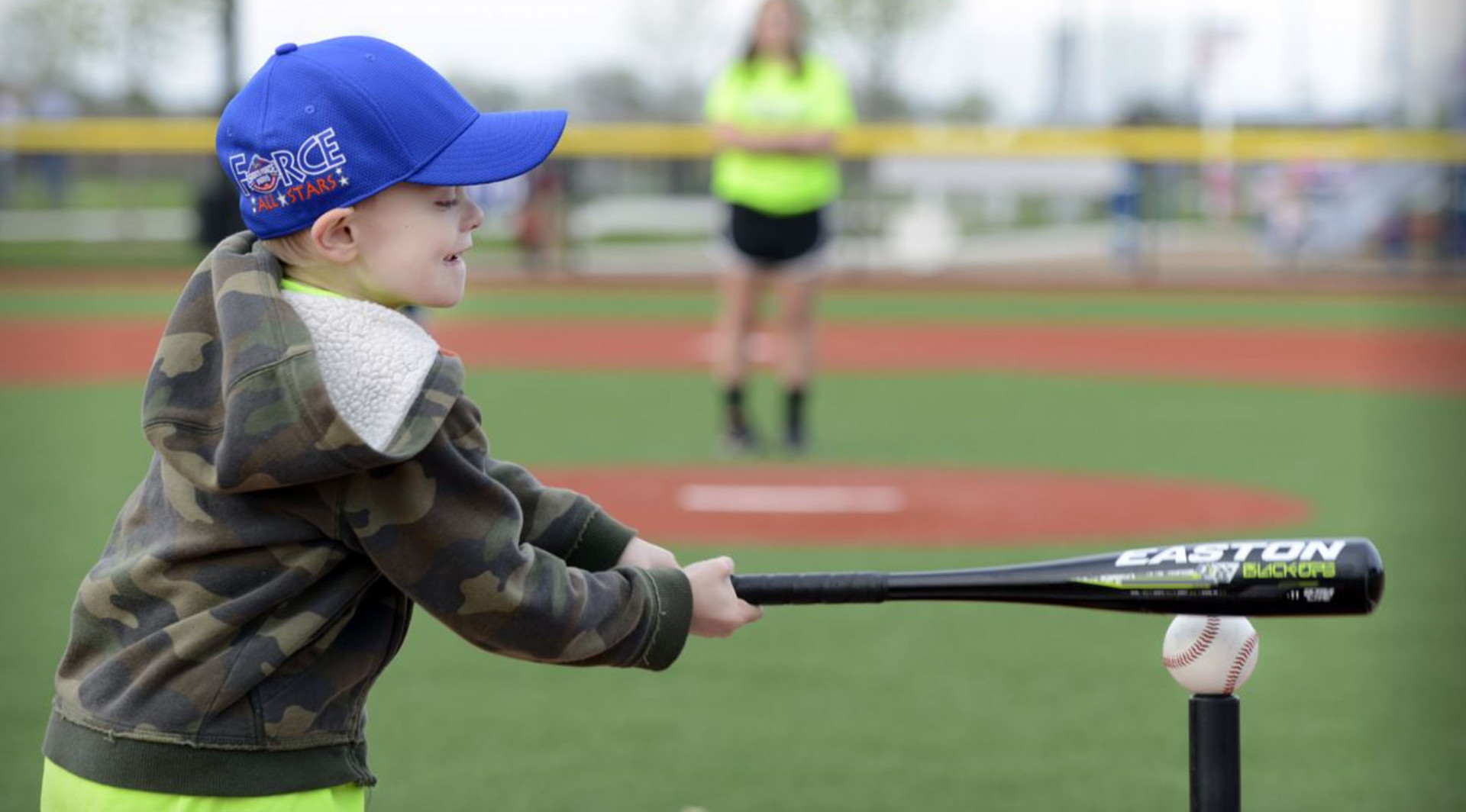 Throughout the spring and summer, we run an adaptive t-ball and kickball league open to all kids with special needs, siblings and family members at no cost. In association with a local non-profit, we also offer sports day camps. All participants in our inclusive programming become part of the Force All-Stars, complete with a t-shirt and hat thanks to Under Armour.
Additionally, we recognize that sports venues can sometimes be overwhelming to individuals with autism. That's why we have Sensory Sacks on site, to provide those in need with a welcome distraction when things get a bit overwhelming. The Sensory Sacks include noise-cancelling ear muffs, a stress relief ball, an ID wristband that tells our staff the child has autism (in case your child gets separated from you and your family), and other helpful items. If you're attending a tournament and would like a Sensory Sack for your child, please stop by the front office when you get to the park.
We want to provide a world-class tournament experience for every member of the family. For updates on Force All-Stars programming, head to the news section of the Sports Force Parks at Cedar Point Sports Center website, or follow us on Facebook.